Food Review: Ramen Keisuke Lobster King
Ramen Keisuke needs no introduction in Singapore - they're well-known for their "themed" ramen restaurants, each of which prominently showcases a unique broth (pork, chicken, crab, lobster etc.).
They also very generously provide a free-flow supply of green tea while you queue, as well as hard-boiled eggs and beansprouts (in an exquisite spicy marinade) while you eat.
Because the focus of the restaurants are with the ramen, the order sheet only allows you to order ramen (side dishes have to be ordered on the side with the waiter), and you can choose the thickness of the broth, the hardness/softness of your noodles and how much oil should be added to the broth.
Location: Ramen Keisuke Lobster King,
3C River Valley Road,
#01-07 The Cannery,
Clarke Quay, Singapore 179022
Opening hours: 6pm to 5am daily
Price: about $16 for a bowl of ramen
Spicy Miso Lobster Broth Ramen ($15.90++)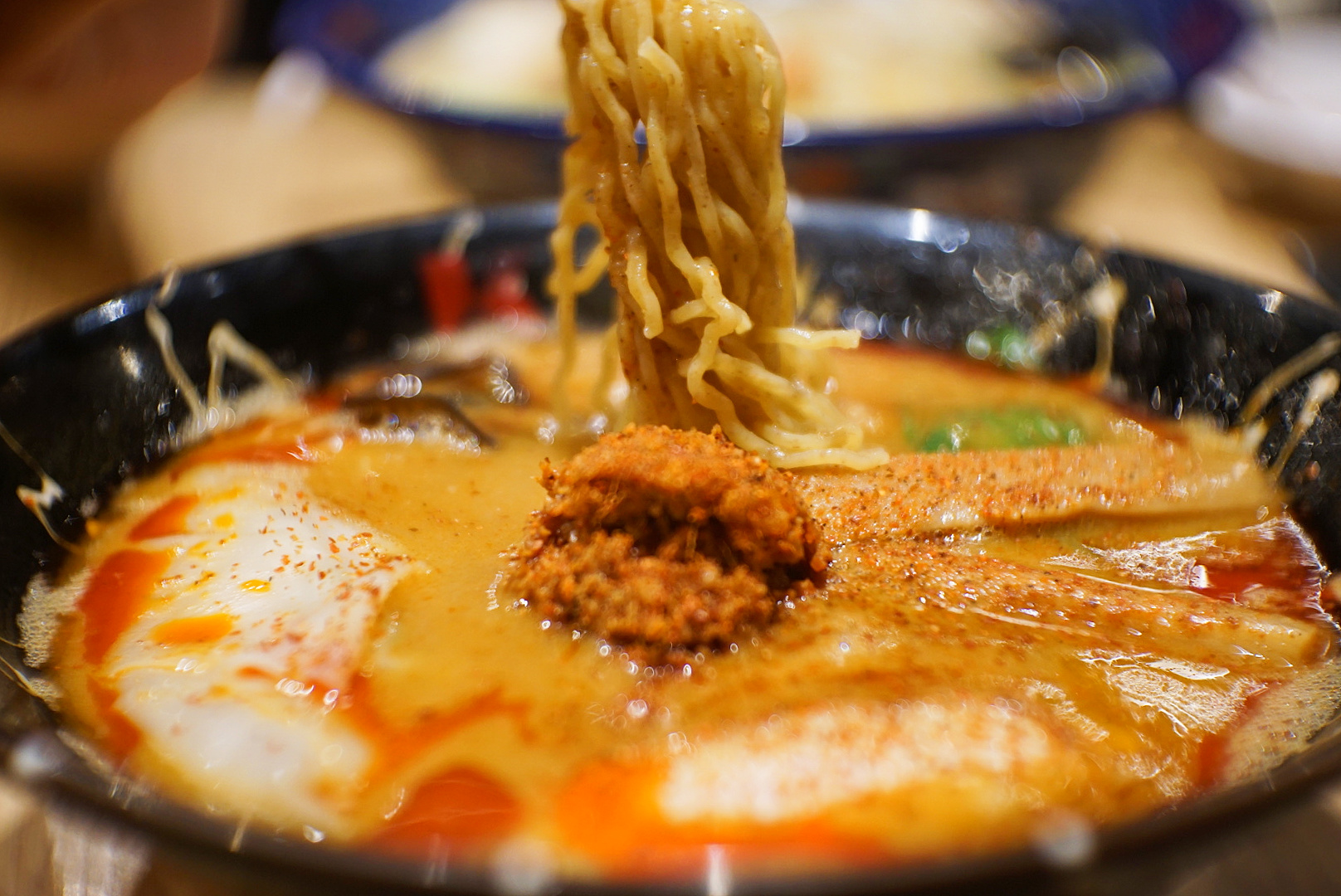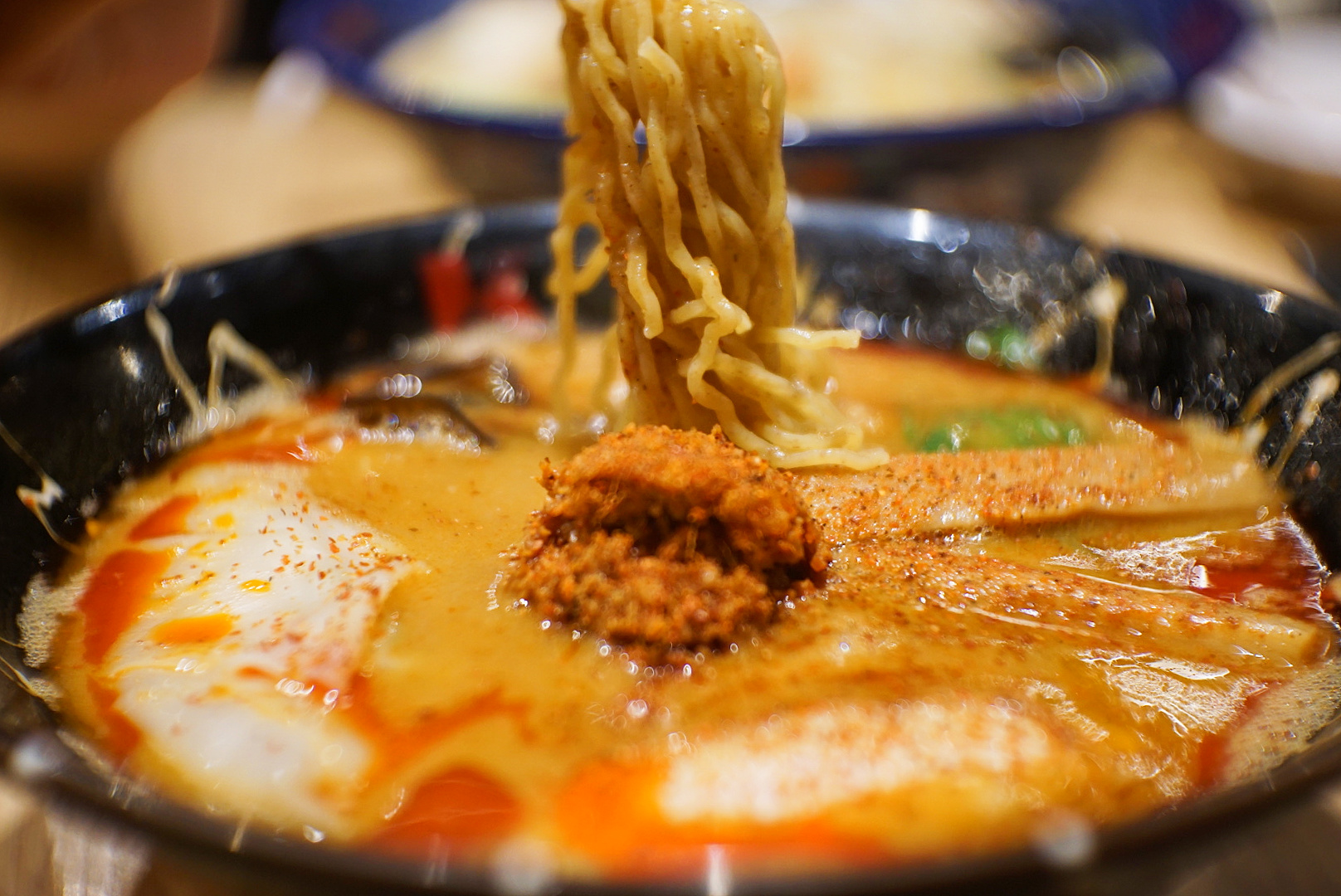 The spicy miso lobster broth ramen was definitely my favourite dish at Ramen Keisuke. The first thing that hits you is the rich, lobster flavour. There's a certain umami in that lobster taste that leaves you wanting more uncontrollably. Then, the luxuriant pork broth kicks in with the nice warmth of the spicy miso, making your tastebuds go into overdrive. It's at this point where you simply want to grab the bowl and finish the soup.
But of course you don't. Instead, you have a taste of the noodles. It's noteworthy that the noodles for each ramen dish varies with the dish. The spicy miso broth variant comes with a yellow-ish noodle that's springy and slightly curly. It's not my favourite type of ramen noodle, but it'll do, and it serves as a good carrier of that gob-smacking broth.
Dipping the free hard-boiled egg in this broth simply transforms it into the most delicious egg (though not quite on par with an onsen egg, of course).
The spicy miso lobster broth ramen also comes with 2 slices of chashu (one chicken and one pork), black fungus, chye sim, bamboo shoots and even a wanton dumpling. What a hearty meal. The chicken chashu is surprisingly tender (with a sort of sous vide texture) and a great addition to the dish.
Lobster Broth Ramen with Clear Soup ($13.90++)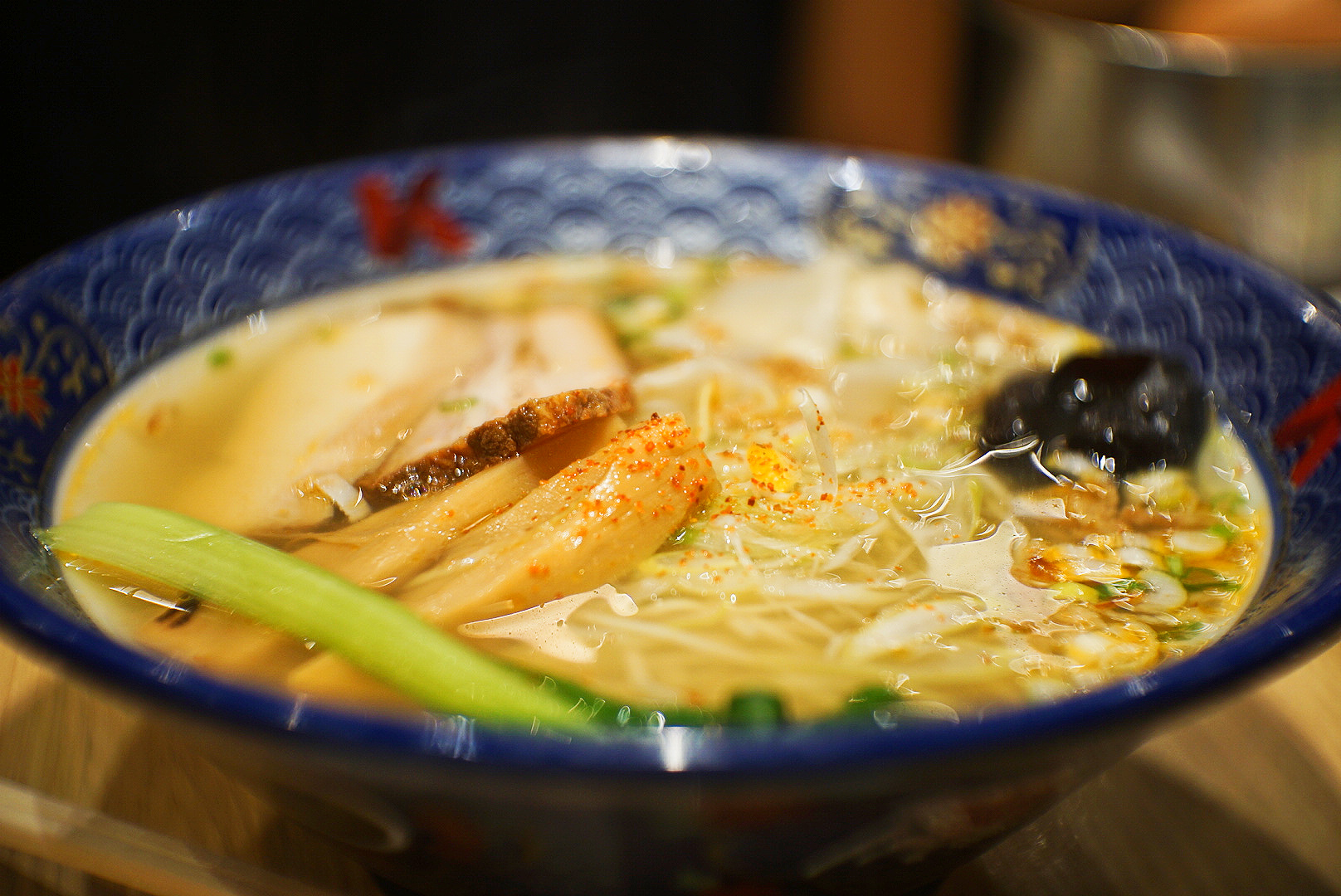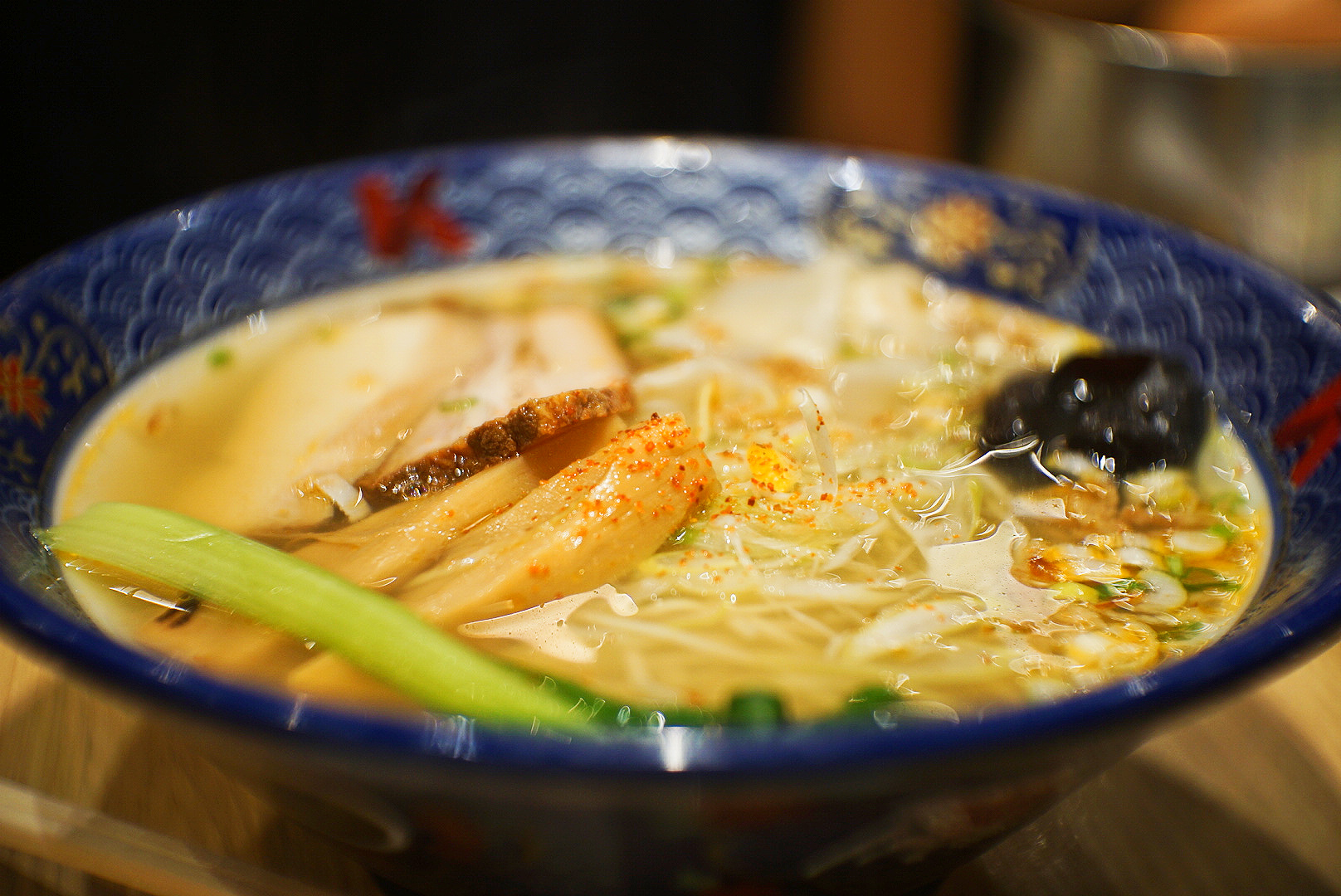 If you're feeling peckish, or perhaps you feel like eating something lighter, you can instead go for the lobster broth ramen with clear soup. The first word that comes to mind after tasting this dish is "meticulous". The broth is rather "refined" compared to the spicy miso broth, with a soothing but distinct lobster flavour.
Because the clear broth is so light compared to the spicy miso broth, eating this dish reminds me of a bowl of wanton mee in soup, but with a far superior broth. It's the kind of heart-warming dish you would want to eat when you aren't feeling well.
The clear lobster broth option comes with thin, pale (cream-coloured) noodles that I prefer. They have a slightly less springy texture and have a stronger "wheat noodle" taste (the yellow-ish noodles remind me of wanton mee noodles). Otherwise, the clear lobster broth ramen also comes with the same condiments as the spicy miso broth ramen (one pork and chicken chashu, black fungus, chye sim and bamboo shoots).
Parting thoughts
If you've never been to Ramen Keisuke's Lobster King branch, you should definitely try it at least once. The rich lobster broth is simply amazing and there's no reason not to try it!
Do we enjoy the smart life with this? Yes!
Who should eat this? If you like lobster, ramen, or simply love good food, then don't hold back!
Who shouldn't eat this? If you're allergic to seafood, maybe.