Food review: La Nonna's Lobster Ravioli and Butternut Pumpkin Risotto
We visited La Nonna recently - a local Italian diner with branches in Holland Village and Namly Place. We decided to eat there because of a pasta craving (and the fact that they had a 1-for-1 promotion for the Entertainer App).
Location: La Nonna
26 Lor Mambong,
Singapore 277685
Opening hours: Lunch | 12.00-14.30 (Mon-Sun)
Dinner | 18.00-22.30 (Sun-Thu)
Dinner | 18.00-23.00 (Fri-Sat)
Telephone: 6468 1982
Price: about $25-$30 for a main course
Complimentary starters
Our meal was very pleasantly started with a complimentary bread bowl with a side of olive oil and balsamic vinegar. The bread was light and fluffy and the cracker was crispy and had a great charred flavour. Best of all, the olive oil and balsamic vinegar were fresh tasting and opened up our appetites.
Risotto All Zafferano ($27++) - Carnaroli Risotto with Butternut Pumpkin, King Scallops and Crispy Sage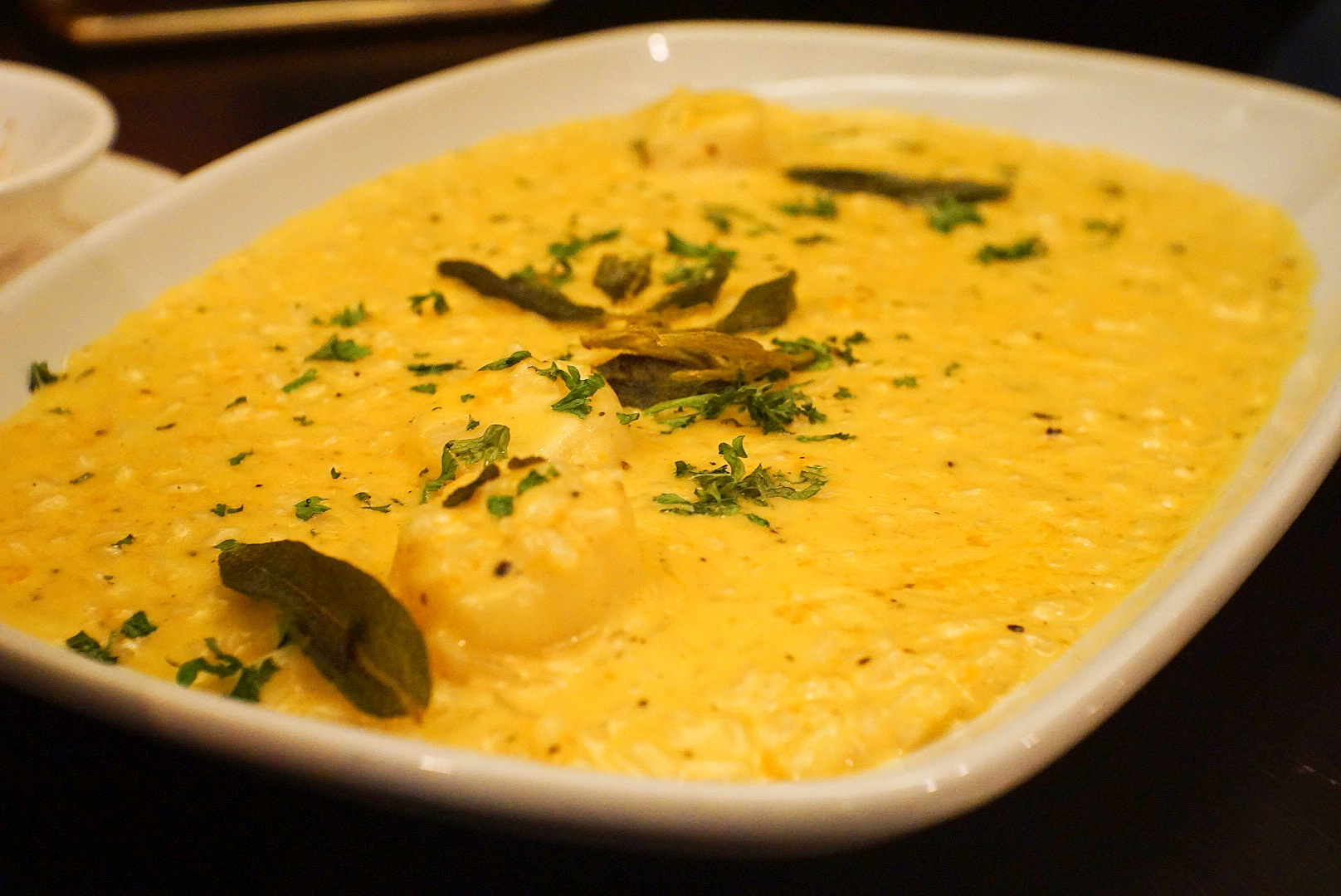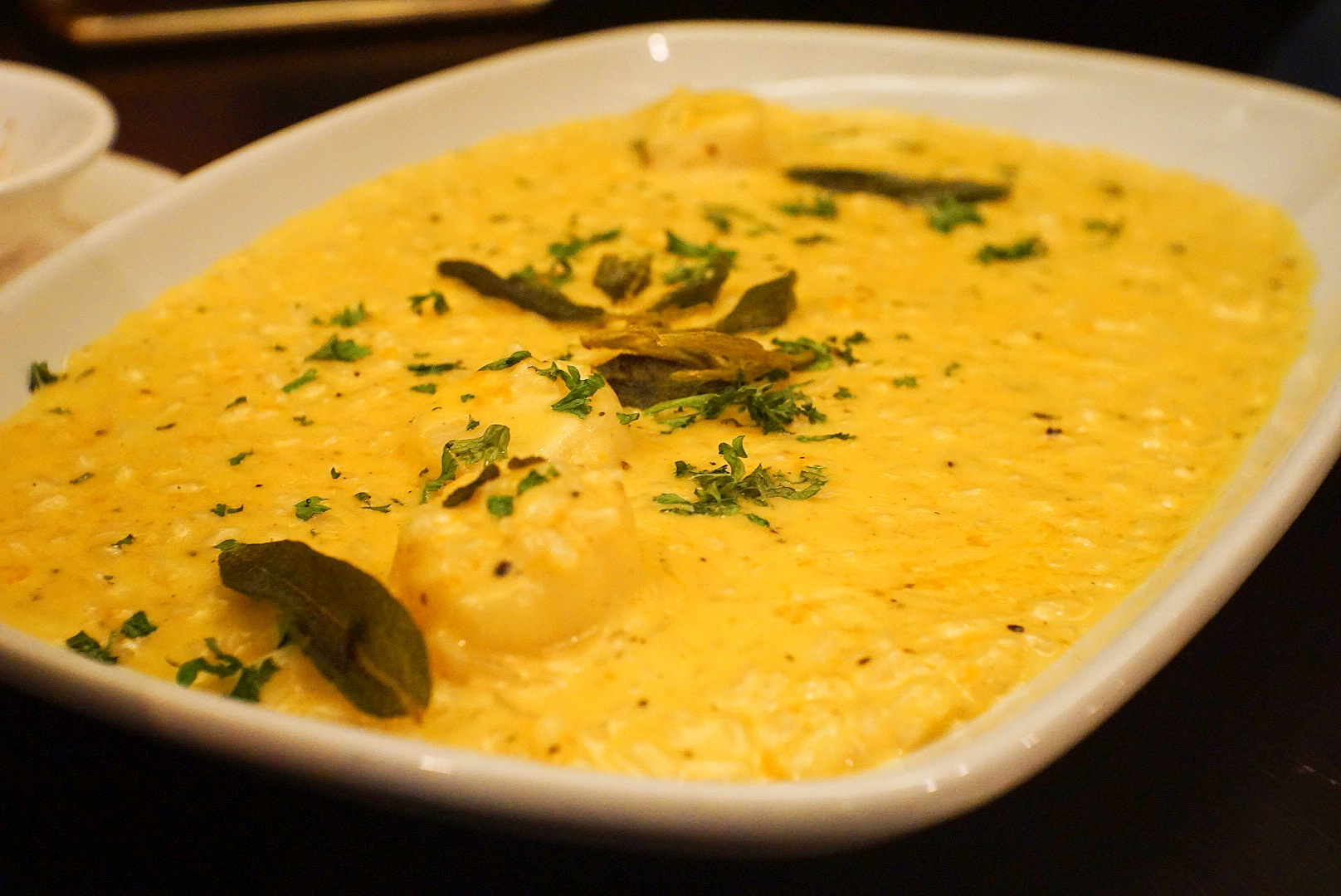 One spoonful of this creamy, fragrant risotto later, and the word that comes to mind is "home". Eating this dish for the first time almost feels like the scene in Ratatouille where the food critic tasted Remy's dish, his pupils widened and he was transported to his childhood. This butternut pumpkin risotto is comfort food at its best.
The carnaroli rice was good al dente and had a good bite, while the sauce was truly buttery without being too rich, and the mixture of flavours just dances on your tongue. The scallops were wonderful (they were tender and weren't overcooked), although they didn't have the crisp crust of panfried scallops (that would have been the best addition to the dish). The twist to the dish was the crispy sage, which wasn't simply a garnish for better plating. It was actually really flavourful while maintaining a perfectly crisp texture (almost like fried seaweed snacks). A sagely addition.
Lobster Ravioli with Arrabbiata Sauce and Fresh Herbs ($28++)
The lobster ravioli tasted exactly as described. The large ravioli pieces are stuffed to the brim with umami-laden lobster bits. Paired with the slightly acidic and spicy arrabbiata sauce, the flavours of the sea were brought out without being too overbearing. It was slightly surprising to find so much warmth in an Italian dish, but the chilli in sauce was a good decision. The sliced garlic in the sauce brought it all together, but it would have been nice if the garlic had been fried first (for better flavour and texture).
Parting thoughts
We enjoyed our evening at La Nonna, which was really value-for-money (thanks in part to the 1-for-1 Entertainer promotion). If I had an Italian grandma, this must be what it feels like to eat with her!
Do we enjoy the smart life with this? Yes, provided it's discounted.
Who should eat here? If you have the entertainer app discount, or any other 1-for-1 discount, it's well worth your money.
Who shouldn't eat here? If you don't like Italian food - especially pastas and pizza - you might want to steer clear.